Entrepreneurial Journeys with Dan Churchill
9th September at 10am via Zoom live from the kitchen in New York
Young, talented and infectiously energetic, Dan Churchill is one of the world's most exciting celebrity chefs. Now based in New York, Dan is regularly featured on Good Morning America, on ABC's The Chew and on The Food Network. As a result he has reached an audience in excess of 10 million people. He is the Chef and Co- Founder of Charley St, a fast casual restaurant in Nolita that serves healthy farm-to-table eats. The restaurant is also home to Dan's own production kitchen, where he films videos and content with thought leaders in food and wellness.
---
Growing up in Australia, Dan has always had a passion for cooking and all things outdoors. With a Masters in Exercise Science, Dan established himself as a sought-after Health Coach and had already published his first cookbook before being selected from 20,000 applicants as a contestant on Australia's hit show MasterChef.
Reflecting his background in the fitness industry, Dan's focus is fresh, fresh, fresh. He is driven to promote good eating as the foundation for a healthy lifestyle and incorporates many gluten free and vegan-friendly recipes in his cookbooks and videos.
---
Dan is all about friends and family. His mission is simple: To use food as a tool to bring people together and enrich their daily lives.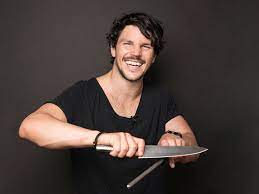 Skilled in front of and behind the camera, Dan has hosted the popular docu-series Surfing the Menu and self-produced his own series Feast with Friends. Dan's cookbooks DudeFood, The Healthy Cook and Surfing the Menu have sold around the world. His widespread appeal has led to him being named as Brand Ambassador for companies including QANTAS, Intel, Tourism Australia, Cobram Estate and California Almonds. Dan is the first chef to be appointed Ambassador to sports clothing company Under Armour.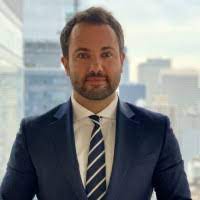 Alex Ovchar (PLD, '20) who is the Program Leader for Communications at HCA will moderate the discussion. Alex is a Director at Pacific Equity Partners (PEP), Australia's largest private equity firm. Alex has been with PEP for a decade, with the last five years spent in New York. Prior to PEP, Alex worked in the Investment Banking Division of Morgan Stanley in London and as a management consultant with The Boston Consulting Group in Sydney.
---