24th Harvard Club of Australia Program for Leaders
Leading in the Digital Age: Better Decisions by Design
presented by
Harvard Business School faculty members
5-9 February 2023 - RACV Healesville
---
SETTING THE STANDARD IN EXECUTIVE EDUCATION
PROGRAM DESCRIPTION
Now in its 24th year, the Harvard Club Australia Program for Leaders is an annual five-day residential executive education program for senior management, presented by Harvard Business School Professors using the famous Harvard Business School case study method. Download the brochure HERE for full information about the program.
---
Step back from your day-to-day responsibilities and reassess your situation with world-class faculty in a diverse network of accomplished executive peers. Immerse yourself in this proven learning experience, and develop a broader perspective on the challenges facing your organization and your leadership capabilities.
---
WHO SHOULD ATTEND
The program is designed to suit a range of executive positions, including:
Company Directors

Director Generals

CEOs

Executive Managers

General Managers

Senior Managers

---
WHAT YOU WILL LEARN
Key Benefits:
Professor Lakhani will lead participants in understanding the dynamics of value creation and value capture for digital businesses. Professor Lakhani will lead participants in understanding the dynamics of value creation and value capture for digital businesses. The past decade has seen the emergence and scaling of very large platform-based business models that have started to disrupt existing and adjacent industries. Participants will engage in a series of activities to apply the knowledge gained from case studies to their particular companies. Emphasis will be on rigour of analysis and creating realistic assessments and forecasts of opportunities and threats posed by digital innovation and transformation.
Powered by data and processing technologies, the age of digital connectivity offers seemingly infinite new opportunities to influence the decisions of consumers and employees alike. Advances in personalized advertising can spur consumer purchasing: real-time feedback can augment employee performance. Participants will learn how to realize opportunities such as these while mitigating and managing their pitfalls. They will do so by delving into the latest behavioral science on understanding and shaping decisions for better - their own managerial decisions as leaders, as well as those of their employees and customers.
TAUGHT BY PROFESSOR KARIM R. LAKHANI AND PROFESSOR LESLIE K JOHN
Karim R. Lakhani
Charles Edward Wilson Professor of Business Administration
---
Karim R. Lakhani is the Charles E. Wilson Professor of Business Administration and the Dorothy and Michael Hintze Fellow at the Harvard Business School. He is the founder and co-director of the Laboratory for Innovation Science at Harvard, the principal investigator of the NASA Tournament Laboratory at the Harvard Institute for Quantitative Social Science, and the faculty co-founder of the Harvard Business School Digital Initiative. He specializes in technology management and innovation. His research examines crowd-based innovation models and the digital transformation of companies and industries. Lakhani is known for his pioneering scholarship on how communities and contests can be designed and managed to achieve innovative outcomes. He has partnered with NASA, Topcoder, and the Harvard Medical School to conduct field experiments on the design of crowd innovation programs. His research on digital transformation has shown the importance of data and analytics as drivers of business and operating model transformation and source of competitive advantage. He serves on the Board of Directors of Mozilla Corporation and Local Motors.
---
Karim's research has been published in Harvard Business Review, Innovations, Journal of Organization Design, Management Science, Nature Biotechnology, Organization Science, RAND Journal of Economics, Research Policy and MIT Sloan Management Review. He is the co-editor of two books from MIT Press on distributed innovation models including Revolutionizing Innovation: Users, Communities and Open Innovation (2016) and Perspectives on Free and Open Source Software (2005). His research has been featured in BusinessWeek, The Boston Globe, The Economist, Fast Company, Inc., The New York Times, The New York Academy of Sciences Magazine, Science, The Wall Street Journal, The Washington Post, and Wired.
---
Karim has taught extensively in Harvard Business School's MBA, executive and doctoral programs. He co-developed a new course on Digital Innovation and Transformation for the elective MBA curriculum and co-chairs the executive program on Competing with Big Data and Business Analytics. He is the co-chair of the Harvard Business Analytics Program, an online executive program training the next generation of data-savvy leaders.
---
Karim was awarded his Ph.D. in management from the Massachusetts Institute of Technology. He also holds an SM degree in Technology and Policy from MIT, and a Bachelor's degree in Electrical Engineering and Management from McMaster University in Canada. He was a recipient of the Aga Khan Foundation International Scholarship and a doctoral fellowship from Canada's Social Science and Humanities Research Council. Prior to coming to HBS he served as a Lecturer in the Technology, Innovation and Entrepreneurship group at MIT's Sloan School of Management. Karim has also worked in sales, marketing and new product development roles at GE Healthcare and was a consultant with The Boston Consulting Group.
---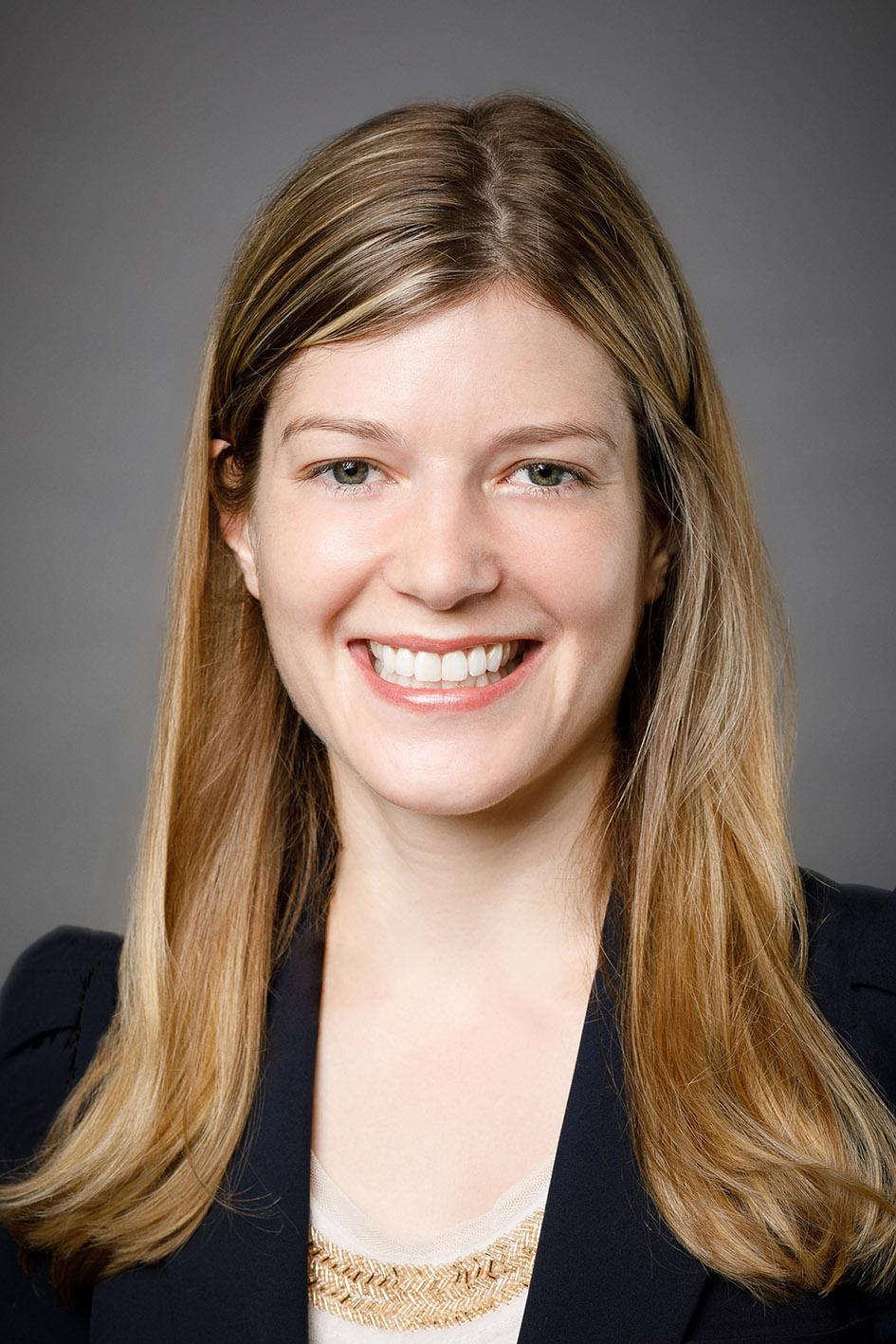 Leslie K John
Leslie K. John is a Professor of Business Administration at Harvard Business School. She teaches on the topics of Decision Making, Marketing, Negotiation, and Behavioral Economics in various Executive Education courses, including in the Program for Leadership Development. She has also taught extensively in both the required and elective MBA curricula.
Professor John is a behavioral scientist who specializes in how people make decisions, and the wisdom or error of those decisions. She is known for her pioneering work in privacy decision-making, identifying what drives people to share or withhold personal information, as well as their reactions to firms' and employers' use of their personal data. She devises interventions to help firms and consumers alike realize the benefits of the availability of data. In another line of research, Professor John studies health decision-making, devising psychologically-informed interventions to help people make healthier choices.
Her award-winning work has been published in leading journals including Harvard Business Review, Proceedings of the National Academy of Sciences, Psychological Science, Management Science, The Journal of Marketing Research, and the Journal of the American Medical Association. Her work has also been featured in media outlets including the New York Times, The Wall Street Journal, Financial Times, Forbes, The Globe and Mail, and Time Magazine. She has received numerous awards, including from the Association for Psychological Science and the Marketing Science Institute; and was named a Wired Innovation Fellow.
Professor John holds a Ph.D. in behavioral decision research from Carnegie Mellon University, where she also earned an M.Sc. in psychology and behavioral decision research. She completed her Bachelor's degree in psychology at the University of Waterloo in Canada. She has also worked in marketing and regularly lends her expertise in a variety of ad hoc consulting engagements, including Fortune 500 firms such as Goldman Sachs, JP Morgan Chase, PepsiCo, and GlaxoSmithKline.
---
WHAT YOU GET
Our fully residential program includes:
An action-packed program of case study discussions and lectures with leadership experts and senior executive guest speakers

Program instruction materials – all available prior to the course

Networking opportunities with other attendees

All meals

Five nights' accommodation and use of leisure facilities

Complimentary on-site parking

---
Fee

$11,250 + GST

Discounts

available for EarlyBird bookings prior to 31 October

teams of 4+ people

Deposit

25% deposit required
WHAT PAST ATTENDEES ARE SAYING
"Fabulous program, content, and methodology. Speakers and presenters were amazing and I learnt a lot and grew as an individual."
— Andrew Milligan, Head of Finance Retail, The GPT Group
---
"What a privilege to attend! Professors are outstanding – not just in the content they bring but in the expertise to translate that content into learning. Truly inspiring-thank you deeply."
— Dean Salter, Chief Operating Officer, Jetstar
---
"Thank you for a fantastic week! The unique pairing of organisational behaviour and disruption from the Professors was inspired and so so relevant. I also really appreciate the efforts and the care of the program management team. Thank you all for a career defining experience."
— Ainsley Barahona Santos, General Manager, HR Partnering, iCare
---
YOU'RE IN GOOD COMPANY
Our program has been recognised as the leading one of its kind in Australia. Over the years we're thrilled to have seen representation from some of Australia's most respected companies and organisations, including:
DON'T MISS OUT
---
A unique opportunity today, could see you achieve the next level of executive success tomorrow.
For more information on our Program for Leaders, please email and a program manager will send you a brochure and call you back.
Program Director : Melinda Muth