RG Menzies Scholarship Winners Announced
The 2021 selection round for the RG Menzies scholarship has now concluded with another two accomplished candidates being selected to pursue their dreams at the Harvard graduate school of their choice. This number was initially reduced from fifty-seven applications to a short list of fifteen, then a final group of nine were invited to formal interviews via Zoom in early April.
The R.G. Menzies Scholarship is the flagship scholarship program of The Harvard Club of Australia and now marks its 53rd year. Founded by Sir James Wolfensohn in 1968, the program has grown steadily in all respects and is recognized as one of the most prestigious post graduate scholarships in Australia, offering two scholarships at USD 60,000 each. Since inception the Harvard Club of Australia has supported 92 young men and women with scholarship funding to Harvard. Candidates are reviewed around the overarching objective of their potential to make a significant contribution to Australia and in this context, are then considered under the headings of leadership, intellectual ability and breadth of vision.
Ms Alexandra West and Dr Nayana Vootakuru are the Harvard Club of Australia's R.G. Menzies Program Leaders, and the club's representatives on the selection committee. Both are previous Menzies scholars – Alexandra West in 2002 when she studied for a Masters in Public Administration at the Harvard Kennedy School and Nayana Vootakuru in 2010 when she completed a Masters in Public Health at the Harvard School of Public Health. Other members of the selection committee included Mr David Niall who obtained a Master of Business Administration in 1992 from the Harvard Business School and represents the Harvard Club of Victoria.
Special mention must go to Ms Edwina Menzies who represents the Menzies Foundation and has been a member of the selection panel since 2005. This is Edwina's last year as a selector after more than 15 years of considered and thoughtful service to the panel. It was particularly meaningful for Alexandra and Nayana to be selectors alongside one of their previous interviewers.
This year the selection process was managed through video conferencing to ensure social distancing through the coronavirus epidemic. This year's winners are Ms Paige Taylor and Dr Helena Franco. As always, being awarded the Menzies scholarship is an exceptional achievement given the extraordinary calibre of the applicants and the rigorous selection process.
Ms PAIGE TAYLOR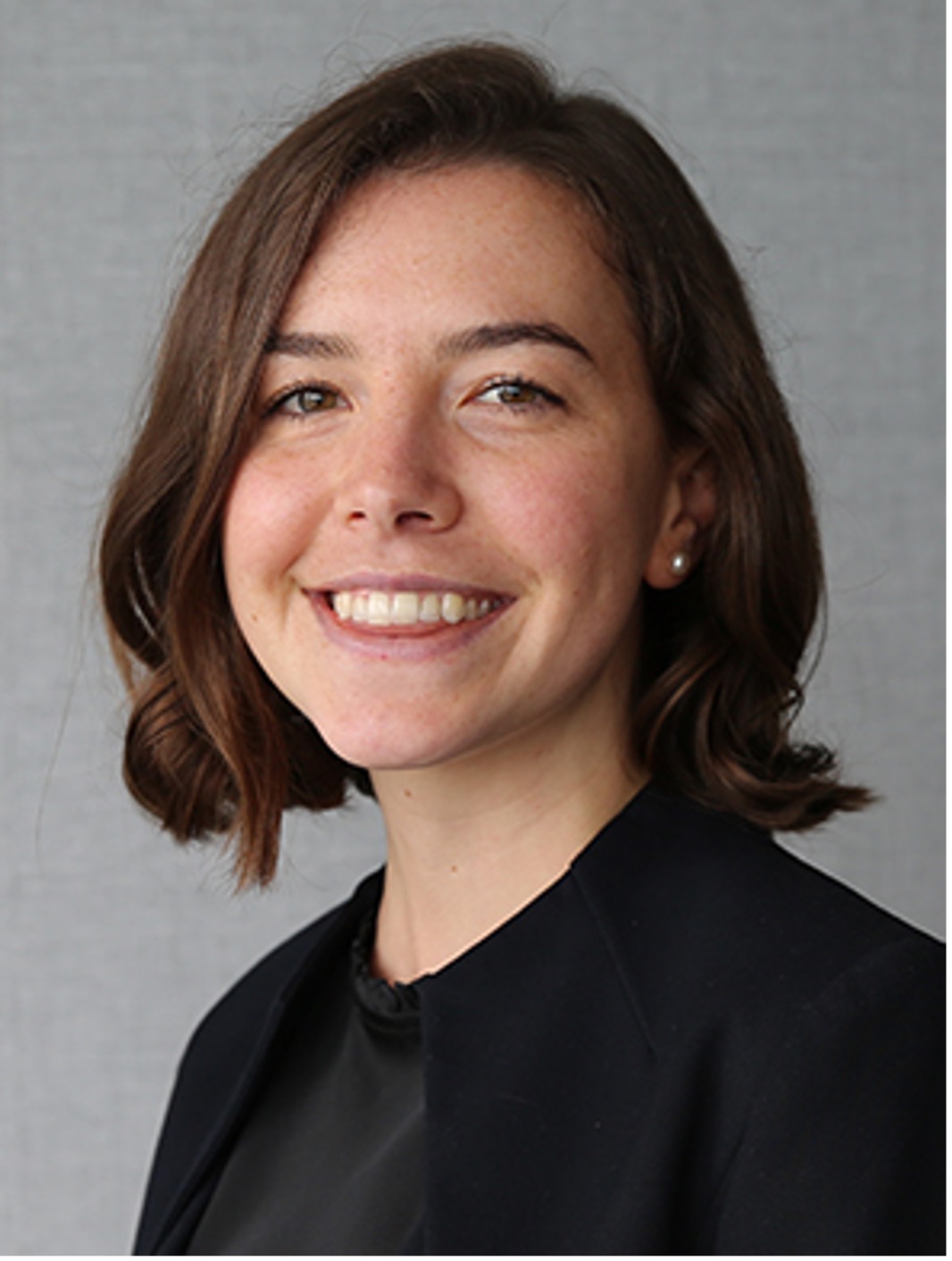 Paige currently works as a management consultant at McKinsey & Company and will be studying the Master in Public Administration in International Development at the Harvard Kennedy School.
Paige is passionate about the role of education and health policy in human development and poverty reduction, in particular the importance of early childhood interventions in addressing intergenerational inequality.
Paige's interest in economics and policy was sparked by her undergraduate degree in Economics at the University of Sydney, where she graduated with First Class Honours and the University Medal. In her Honours year, Paige researched the impact of alcohol restrictions on children's health and education outcomes in the Northern Territory. This experience, as well as her work at McKinsey, highlighted the complexity of successfully implementing policy on the ground. Paige believes her skills are best used at the intersection of academia and policy, by working to translate research into positive results. She intends to use her time at Harvard Kennedy School to deepen her expertise in economics and econometrics with a strong practical emphasis.
Paige joined McKinsey & Company following graduation, where she has focused on strategy work across the public sector, healthcare and telecommunications. Paige currently volunteers as a mentor with employment non-profits to help migrants and young people find work in regional Australia. Paige grew up on a family farm in the Snowy Mountains and enjoys spending time there with her family and skiing nearby in the winter. Paige is a keen runner and a regular participant in the City2Surf as well as various half and full marathons in Sydney and Melbourne. She loves learning languages, having received scholarships to study in Germany both at school and university, and is currently learning Spanish albeit at a slower than usual pace.
After graduating from the MPA/ID program, Paige intends to work with an international development institution focused on human capital development to reduce inequality. Paige aspires to bring this experience back to Australia by working with government and not-for-profits on programs to reduce inequality in both the domestic and foreign policy arenas.
Dr Helena Franco
Helena Franco is Orthopaedic Principal House Officer from Queensland and will be undertaking a Master of Medical Sciences in Global Health Delivery at the Harvard Medical School. Helena will be the first recipient of the Menzies Scholarship to undertake graduate studies at Harvard Medical School.
Helena obtained her Bachelor of Medical Studies/Doctor of Medicine from Bond University in 2017. She was subsequently awarded the Bond University Young Alumni Award in 2018 in recognition of her leadership, commitment and research in medicine. She was the first Health Sciences and Faculty graduate to receive this prestigious Bond University Award. Helena's academic and international curiosity led her to complete overseas surgical electives at Yale University and Cambridge University, and subsequently, selection for the 2019 Harvard-MIT Healthcare Innovation Bootcamp.
Throughout her career, Helena has become a leader within the field of Global Surgery. She served as the Vice Chair of the International Student Surgical Network (InciSioN), an international, non-for-profit organisation conducting advocacy and research within the field of global surgery, representing over 5,000 members in more than 75 countries. As a delegate of the 2019 World Health Assembly, Helena attended the Essential Surgical Care Programme Technical Meeting which included discussions on the creation of national surgical, obstetric and anaesthesia plans.
Since graduating, Helena has been involved in clinical research within the field of surgery and global health, having presented at national and international conferences. She currently serves on the organising committee for the Global PaedSurg project, a multi-centre international research collaboration studying congenital abnormalities. She was an invited keynote speaker at the International Surgical Students' Conference in 2019, addressing the ways in which medical students and junior doctors can contribute to global equity in surgery.
Outside of her clinical and research career, Helena has a long-standing interest in debating, and her University's highest scoring debater at the Australasian Intervarsity Debating Championships. Her personal and professional success was recognised in her nomination for Young Australian of the Year in 2019.
Helena aspires to work as an orthopaedic surgeon upon her return to Australia. She intends to use the knowledge acquired during her studies at Harvard Medical School to continue her advocacy for improved surgical equity at a national and international level, and to strive for surgical innovation to enhance access in under-resourced communities.