AN INTIMATE DINNER WITH DR DANA BORN
DATE: Thursday, 7th September, 6 for 6.30PM
VENUE: Tattersalls Club, 215 Queen Street, Brisbane
COST: $125 for two course meal including beverages.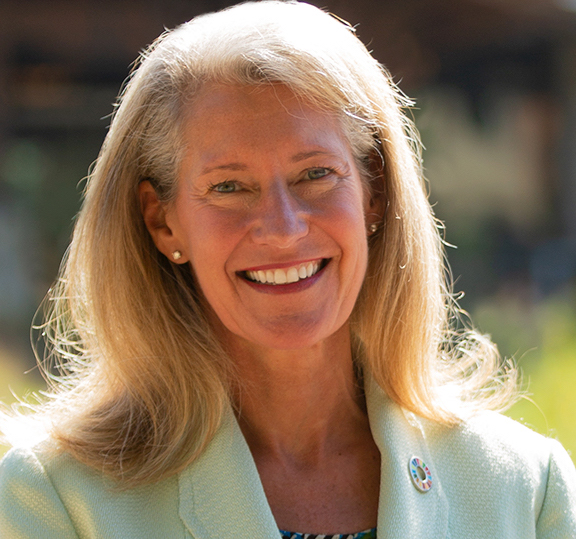 Please join members of the Harvard Club of Australia for an informal dinner with one of the world's leading exponents of Authentic leadership. Limited to just twelve guests this event is a unique opportunity for discussion on leadership - in government, business and any organisation. No formal speeches; just a small group of club members, Kennedy School graduates and their guests in an intimate dinner at The Tattersalls Club.
OUR GUEST DR DANA BORN
Dana H. Born is the Faculty Chair, Senior Executive Fellows (SEF) Program, Faculty Advisor for the Black Family Graduate Fellowship, and Lecturer in Public Policy at the Harvard Kennedy School (HKS) of Government, having previously served as the Co-Director for the HKS's Center for Public Leadership. Just a small sample of her many credentials include:
She is a retired Brigadier General with thirty years of service in the United States Air Force having served as a military commander in times of peace, conflict and crises. Prior to Harvard she served eleven years at the United States Air Force Academy (USAFA) as the Dean of the Faculty and Department Chair for the Behavioral Sciences and Leadership Department.
Previously, Dr. Born served as the Commander of the 11th Mission Support Squadron, Bolling Air Force Base, Washington, D.C. In that role she served as an on-scene Commander during the 9/11 attack on the Pentagon. Other Pentagon assignments included Department of Defense (DoD) level responsibilities in recruiting analysis, personnel management and policy formulation; and Aide, Speechwriter and Policy Analyst to two Secretaries of the Air Force. Earlier in her career she served as an Exchange Officer with the Royal Australian Air Force and later in Afghanistan in support of Operation Enduring Freedom.
Born is the recipient of the Secretary of the Air Force's Eugene M. Zuckert Award for Outstanding Management Achievement, Air Force Association's Hoyt S. Vandenberg Award for outstanding contributions to Aerospace education, Air Force Distinguished Service Medal, Legion of Merit and Defense Meritorious Service Medal. She earned the HKS's Innovation in Teaching Award in 2017 and the HKS's Annual Teaching Awards 2014 – 2020.
Dr. Born's sense of human/institutional behavior and military training, coupled with her large organizational leadership skills, and command experience during 9/11 form the basis of her focus today on change and risk management, organizational behavior/ethics, character-based leadership development, human and social capacity and performance, strategic alignment, inclusive excellence, diversity, decision-making and gender related issues
This is also an opportunity to join fellow Harvard Club members and their guests and meet other Harvard alumni based in Queensland.