Enthusiastic response to Master Class
---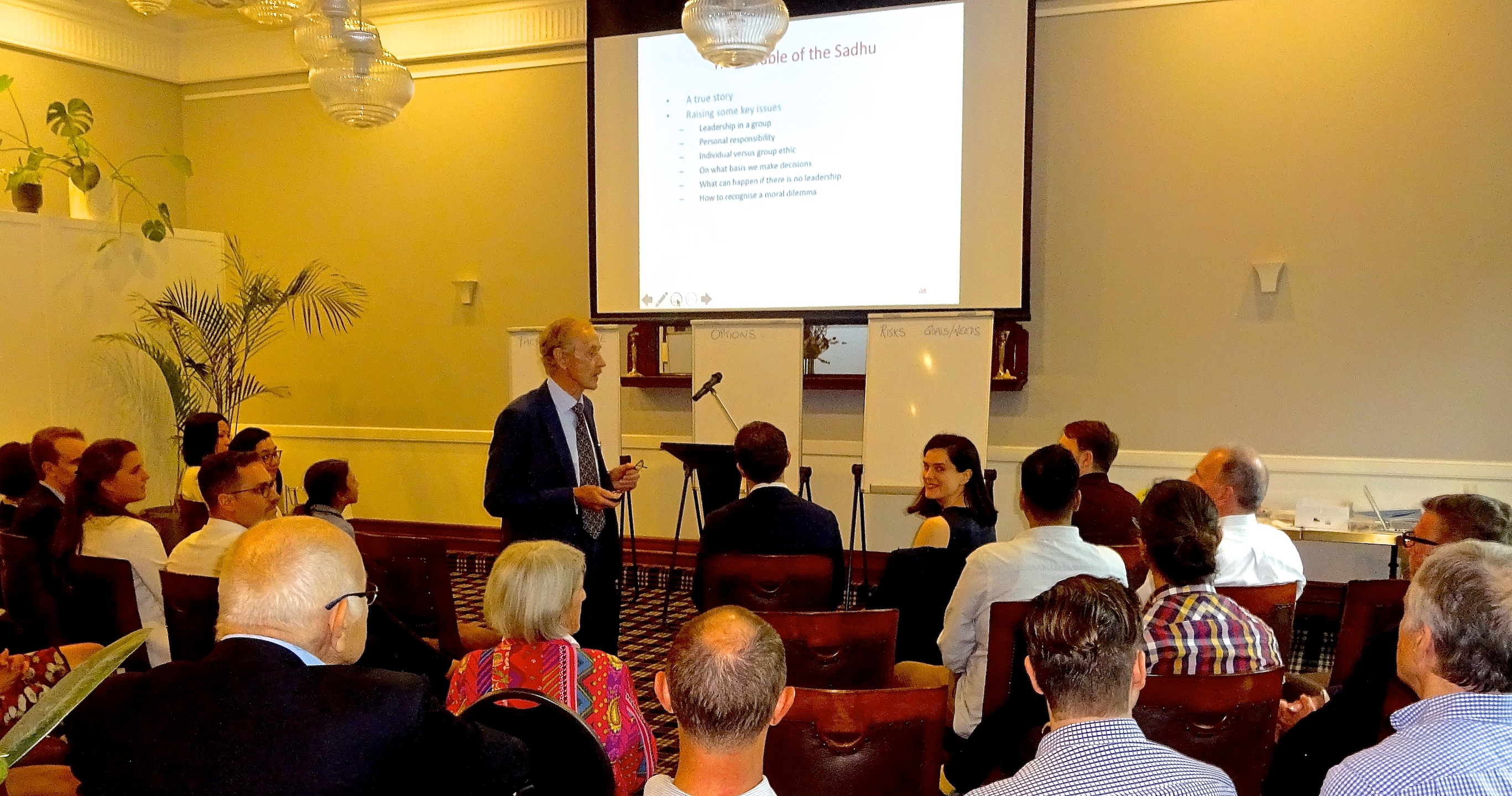 ---
---
Working our way through the final deadlines before Christmas, it was refreshing on 1st December to be transported from the Tattersalls Club in Elizabeth Street to the Himalayas. We swapped our business shoes for hiking boots and stepped back in time as Bowen McCoy in the Parable of the Sadhu (1983).
Our guide was the knowledgeable Ted Blamey, so we were in very good hands to traverse the difficult terrain of an ethical dilemma. Ted brought the questions, frameworks and wit whilst we brought the diverse perspectives, debate and ultimately, decisions.
Feedback from participants included:
"The Master Class was very thought provoking and insightful - it allowed the group to think deeply and challenge each other. I thoroughly enjoyed the interactive format Ted used, which resulted in an unexpected ice breaker that allowed everyone to engage in the session from the beginning" Jack Kelly, SB '17
"The Parable of the Sadhu was an enthralling case about decision making with much at stake. It was all tied together with Ted's expert guidance and probing questions, in the classic Harvard case study method. It was a pleasure to debate with and learn from the best, and I greatly look forward to the next one" Charles Walker, A-B '15
The Master Class received an average rating of 8.8/10 from participants (higher even than Ted's previous case study on Leadership Lessons from the Civil War) with presenter and engagement scores of 9 or above.
We also enjoyed the opportunity to keep chatting over drinks and canapes as the case study wrapped up.
No doubt, we all left that night deeper thinkers about the motivations that underpin the ethical decisions we make, and how it can shape who we become as a result.
Katherine Suttor, MBA '16