The Public Education Foundation, Teachers Mutual Bank and the Harvard Club of Australia are honoured to announce the recipients of the 2021 Principals Scholarships. The three outstanding principals will undertake a professional education program at the Harvard Graduate School of Education that is specifically designed to strengthen the skills of educational leaders.
---
This year's Principals Scholars are:
• Teachers Mutual Bank Principals Scholarship – Damien Keel – Yarrawonga College P-12 – VIC
• Harvard Club of Australia Principals Scholarship – Jenny Boyall – Katoomba High School – NSW
• Public Education Foundation Principal Scholarship – Catherine O'Dea- Christies Beach Primary School – SA
---
Teachers Mutual Bank Limited's Chief Marketing Officer, Nichole Banks, said: "We are delighted to once again support the Principals Scholarship. Principals play a vital role in steering our schools and particularly have demonstrated admirable leadership during recent challenging times. The Teachers Mutual Bank Principals Scholar, Damien Keel, is a dedicated educator who focuses on theoverall picture of student's learning and wellbeing needs. We look forward to seeing what Damien brings back to his community from the Harvard experience."
Damien Keel's thoughts on being awarded the scholarship, "I am absolutely rapt to be involved in the Teachers Mutual Bank Principals Scholarship and very much look forward to the course. I am a passionate educator and always develop ideas/innovation from an evidence base, the idea of attending Harvard University to further develop my leadership capability is very exciting for me. I truly value life-long learning and have consistently completed University degrees over the duration of my career including initial teacher education followed by Graduate Diploma of Educational Administration and Master of Education Leadership – Rural Contexts. To be given the opportunity
to attend Harvard University is something that I will always hold as one of the most amazing career and personal development opportunities of my life."
---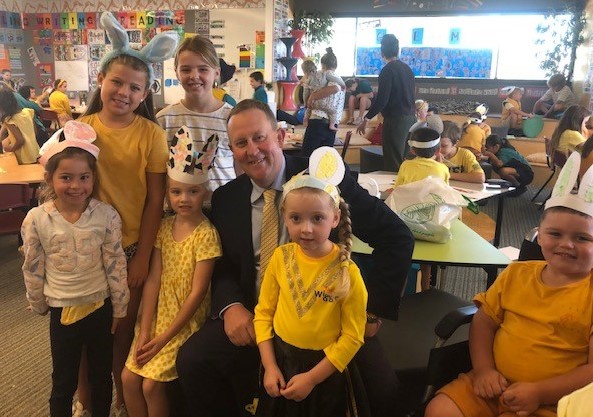 Catherine O'Dea says of her scholarship, "It is an honour to be awarded the Public Education Scholarship to attend a Leadership Course at Harvard University. The opportunity to travel outside of Australia to work with other public educators from around the world is an exciting and unique learning opportunity for me as principal. This will allow me the chance to examine leadership from a different perspective and to take some time out of my busy schedule to learn from experts about leading a school. This will give me the chance to chance to stop and reflect on my leadership journey. I also feel that as a principal in my fourth year of tenure at Christies Beach Primary that the Harvard Leadership Scholarship will enable me to look at our school community with more objectivity as I think often this gets lost as you become embedded into school culture."
---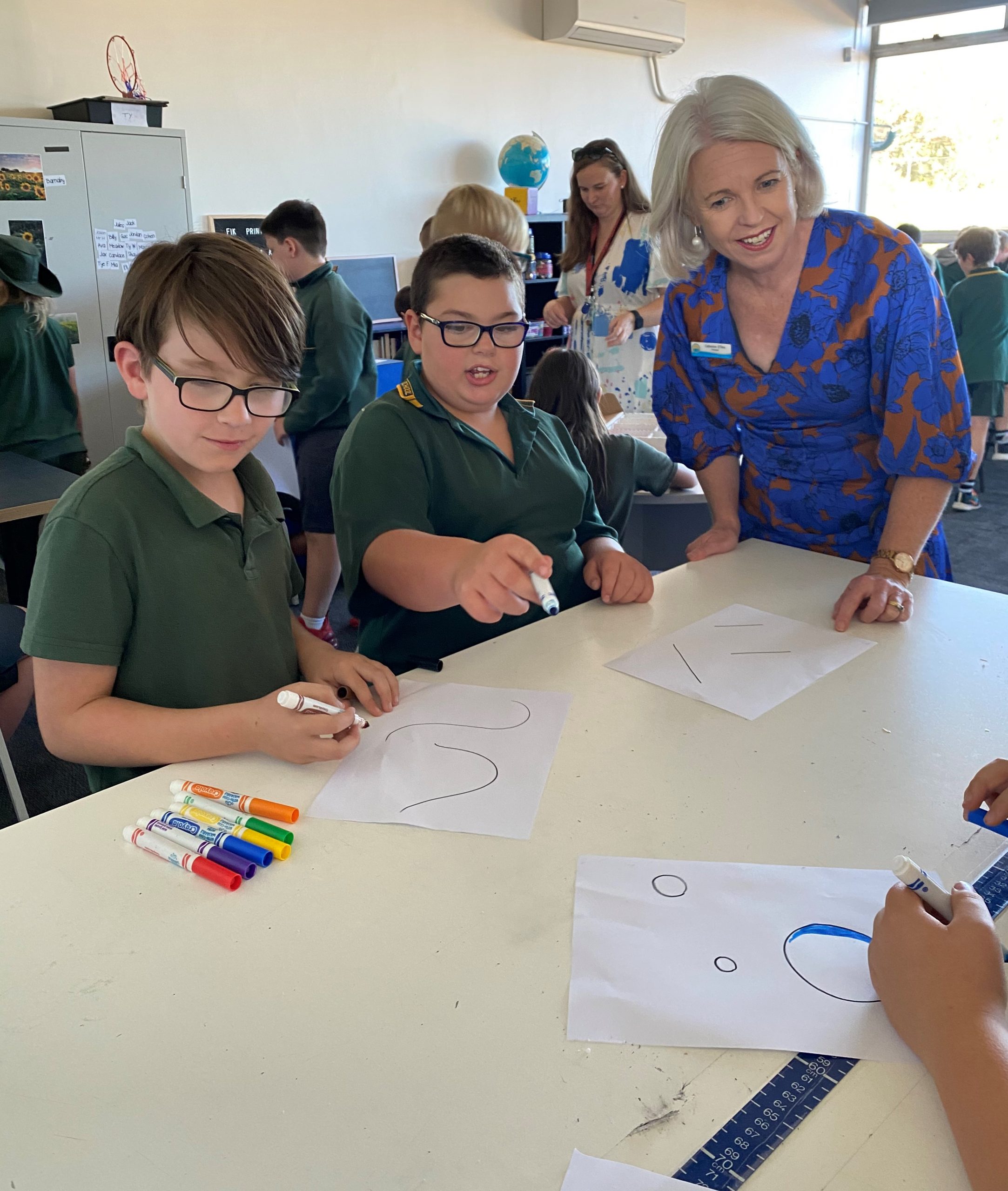 South Australia's Minister for Education John Gardner says, "As Minister for Education it is a pleasure to offer congratulations to Catherine on receiving this scholarship. This is yet another great example of the wonderful leaders we have in South Australian public schools. It's outstanding her hard work is being acknowledged and celebrated."
"The Harvard Club of Australia believes investing in the leadership capacity of outstanding public school principals like Damien, Jenny and Catherine – is one the best things we can do to celebrate public education and improve the learning outcomes for all Australian kids," Ricky Campbell-Allen from the Harvard Club of Australia said.
"This scholarship will provide me with an amazing opportunity to learn from educators across the world. From what I have heard from past recipients, it is a life-changing experience that allows leaders to reflect, refocus and renew their commitment to educational leadership. I am thrilled to have received the scholarship and look forward to learning from others who are also passionate about public education.", says Jenny Boyall from Katoomba High School, NSW.
---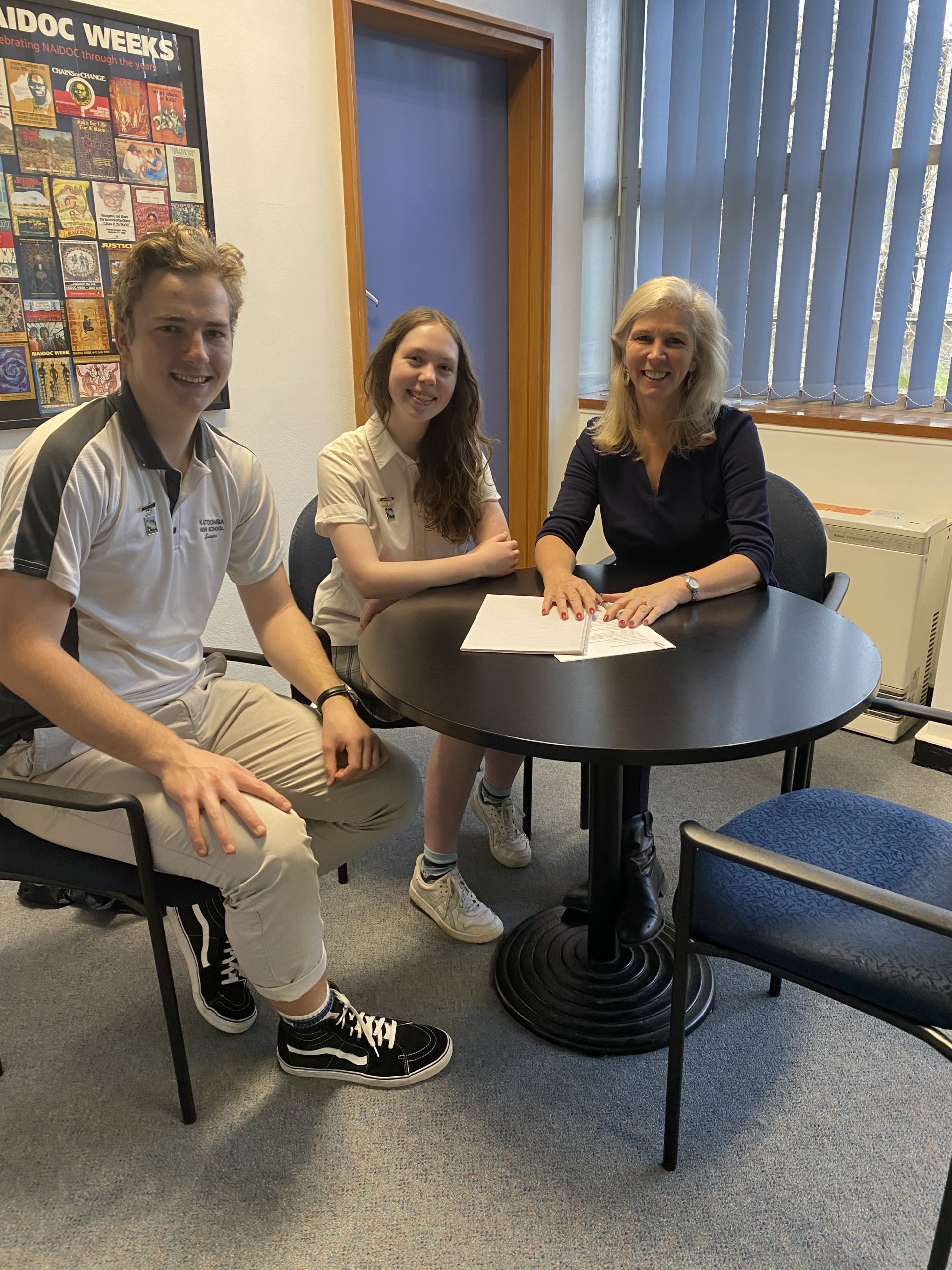 "No-one in education has borne the brunt of the pandemic more than principals," said David Hetherington, PEF's Executive Director. "They have balanced the daily changing needs of students, families, communities and policymakers. Like all of our Harvard scholarship winners, Damien, Jenny and Catherine have consistently displayed leadership and innovations, not only during 2020 but across his/her entire career."
NSW Department of Education Acting Secretary Georgina Harrisson said it was wonderful to see a regional school leader receive such a prestigious award.
"Jenny Boyall at Katoomba High epitomises our ambition that no matter where our students live they have access to a quality education," Ms Harrisson said.
"Across the past two years, principals like Jenny have played a key role in helping their communities and students thrive in the most challenging of circumstances. This award not only recognises the innovation with which Jenny and her staff met these challenges, but will allow her to build on, and share more widely, her leadership insights."
---
Each Principals Scholarship is valued at approximately $16,000 and includes program tuition for one of two prestigious Harvard Graduate School of Education programs:
• Improving Schools: The Art of Leadership; or
• Leadership: An Evolving Vision
---
Harvard Club of Australia: Since its founding in 1961, the Harvard Club of Australia (HCA) has dedicated itself to the mission of furthering exchange between Australia and Harvard. HCA aims to promote fellowship among alumni of Harvard University in Australia and make a difference as a Harvard community in Australia.
---
Teachers Mutual Bank (TMB) came to life in 1966 when a group passionate teachers, with the shared vision to give educators and their families' better financial options, held their first meeting as a credit union. Over 50 years on TMB has grown to one of the largest mutual banks in the country with over $9 billion in assets and over 210,000 members. However, one thing has remained
---

constant, the Bank's commitment to supporting its members and creating opportunities for teachers and the education community to flourish. www.tmbank.com.au
Public Education Foundation is a not-for-profit organisation dedicated to providing life-changing scholarships to students and educators in public education, and enhancing the value and reputation of public education. www.publiceducationfoundation.org.au