Entrepreneurial Journeys with Ed Robinson
21st July at 6pm via Zoom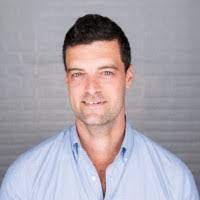 Ed Robinson is the President and Co-Founder of Stash. Ed will share his journey from an Aussie working in London to being the Co-Founder and President of an American financial technology unicorn success story. Stash is the personal finance app that helped make investing easy and affordable for millions of Americans. Ed and his co-founder, Brandon Krieg, launched Stash in 2015, with the belief that all Americans deserve the advice, tools and opportunity to invest in themselves and build wealth. Today, Stash has +5million customers, +2.68 in AUM, and is coming off a record year, with a 100% increase in account sign-ups in 2020 alone. Stash recently raised $125M in a Series G round, valuing the business at $1.4 billion. Prior to co-founding Stash, Ed worked at Macquarie Securities in London and Sydney, and earned a Bachelor's Degree at the University of Sydney.
---
Stash
- Founded in 2015, Stash has been on a mission to help everyday Americans invest in themselves and build long-term wealth.
- For too long, a majority of Americans have lacked access to easy and affordable financial tools
- Over the last 5+ years, Stash has grown from a fractional investing app (letting anyone invest with just $5) to a robust financial platform that makes it easy to invest in every corner of your financial life.
- Stash has been highlighted by Forbes' 'Fintech 50 2020' and 2019 as well as by the Wall Street Journal as one of the 'Top Tech Companies to Watch'.
Alex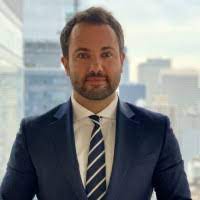 Ovchar (PLD, '20) who is the Program Leader for Communications at HCA will moderate the discussion. Alex is a Director at Pacific Equity Partners (PEP), Australia's largest private equity firm. Alex has been with PEP for a decade, with the last five years spent in New York. Prior to PEP, Alex worked in the Investment Banking Division of Morgan Stanley in London and as a management consultant with The Boston Consulting Group in Sydney.