Ferris Family Fellowship Award Recipients Announced
This year marks the 20th anniversary of the Ferris Family Fellowship. On 17th May 2021 this year's winners were announced at a luncheon held at Macquarie Bank. We are pleased to announce Heidi Limareff and Kristy Muir as this year's winners.
---
Heidi Limareff
Group Chief Executive, Can:Do Group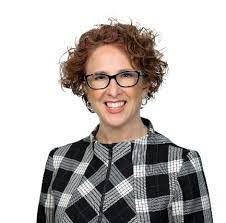 Heidi Limareff is the Group Chief Executive of the Can:Do Group, an organisation comprised of South Australia's two oldest disability service providers, Can:Do 4Kids and Deaf Can:Do.
Originally from Philadelphia, Heidi holds a Master's degree in Communication Disorders and a Master of Business Administration.
Heidi arrived in Australia in January 2000 to work with Hearing Australia as a clinical audiologist and on her own Hearing Centre in Darwin in 2002. In 2005 Heidi moved to Adelaide to start South Australia's first social enterprise audiology clinic for the Deaf Society. Heidi took on the role of General Manager of Client Services and Group Operations of Can do. This saw her leading the organisation through a major transformation to consumer directed choice under the NDIS. Heidi was appointed to the Chief Executive role of the Can:Do Group in Dec 2017.
The leadership challenge that Heidi will be taking to the program is how to create the for the Can Do Group to get greater social impact and revenue growth.
---
Professor Kristy Muir
Chief Executive Officer, Centre for Social Impact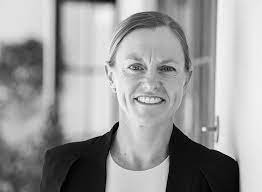 Professor Kristy Muir is the CEO of the Centre for Social Impact (CSI) and a Professor of Social Policy in the Business School at UNSW Sydney. She is an elected member of UNSW Sydney's Council, Chair of Allan & Gill Gray Philanthropy Australasia, Non-Executive Director of the Australian Research Alliance for Children & Youth, Chair of ARACY's and a member of the NSW Premier's Council on Homelessness and the Gonski Institute for Education Advisory Board.
Kristy is driven to better understand and find solutions to complex social problems and measure whether and where we are making a difference. Her research spans housing, education, employment, social participation, disability, mental health, financial resilience and well-being.
In December 2019,, the CSI Nodes signed a new Collaboration Agreement, which presents the opportunity for three Universities to join. There are lots of governing bodies, hundreds of stakeholders with different needs, preferences and dozens of potential CSI Nodes.
The leadership challenge that Kristy will be taking to the program is, how to undergo significant growth while ensuring transformative impact and maintaining our culture?