Monday Club - Sandra Oudkirk, U.S. Deputy Assistant Secretary of State for Australia speaking on Transitions in US Foreign Policy: The Australia-US Alliance and responding to challenges from China
Monday April 12th at 8pm ET (Washington, DC)
Tuesday April 13th at 8am AWST (Perth)
Tuesday April 13th at 10am AEST (Sydney, Melbourne, Canberra)
via Zoom
This Monday Club is being held on a Tuesday morning AEST due to the guest's availability.
The Australia-US alliance is arguably Australia's most important bilateral relationship. In recent times, there has been great emphasis on the relationship, especially in relation to dealing with challenges brought about in the region through China. Trade tensions, the elevation of the Quad amongst other developments, have made this a more delicate issue. With a new administration, the evolving nature of US-China relations holds great importance to Australia.
---
Joining us from Washington, D.C for this timely discussion, we are honoured to have Sandra Oudkirk. Sandra Oudkirk is U.S. Senior Official for APEC and Deputy Assistant Secretary for Australia, New Zealand, and The Pacific Islands. We will be discussing the foreign policy transitions under the new US administration, as well as the Australia-US alliance and the US policy towards China. The event will be facilitated from Perth by Adil Cader, HKSEE 2020, currently the Harvard Kennedy School Alumni Ambassador for Western Australia.
---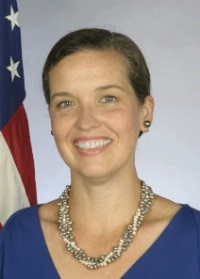 Sandra Oudkirk, U.S. Senior Official for APEC and Deputy Assistant Secretary for Australia, New Zealand, and The Pacific Islands. Sandra, a career member of the Senior Foreign Service, joined the Department of State in 1991 and joined the Bureau of East Asian & Pacific Affairs as U.S. Senior Official for APEC and Deputy Assistant Secretary for Australia, New Zealand, and the Pacific Islands in May 2019. Immediately prior, she served as Deputy Assistant Secretary for Energy Diplomacy in the Energy Bureau. From 2017-2018 she served as the Acting Deputy Assistant Secretary for Threat Finance and Sanctions in the Bureau of Economic and Business Affairs. Her previous overseas assignments include consular assignments at AIT/Taipei and Embassy Dublin as well as two assignments in Turkey (trade officer in Ankara 1999-2001 and Deputy Principal Officer in Istanbul 2006-2009), a tour as Narcotics Affairs Section Chief in Kingston, Jamaica and an assignment as the economic counselor in Beijing. She has also served as the East Asian & Pacific Bureau staff assistant, the Burma/Laos desk officer, as a Senior Watch Officer in the Operations Center, and as the Director for the Middle East and Asia in the Energy Bureau. Ms. Oudkirk was born and raised in Tampa, Florida and is a graduate of Georgetown University's School of Foreign Service. She speaks Mandarin Chinese and Turkish.
---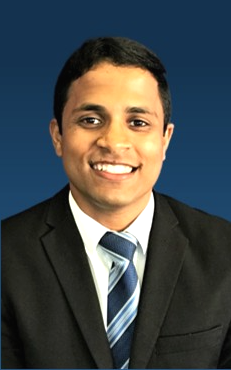 Adil Cader is currently a Pacific Forum Young Leader and has a background in foreign affairs and diplomacy. He has worked for various think-tanks and NGOs. He also did a placement on the UN General Assembly 2nd Committee, covering sports diplomacy and economic development issues. His articles on Australian foreign policy have been published in The West Australian, The Oxford University Politics Department, The Diplomat, Australian Outlook and Pacific Forum. He has served on the Australian Indonesia Business Council WA Chapter, and is currently on the Perth US Consul General's Youth Advisory Committee. He has an interest in Australian foreign affairs and sports diplomacy, he is currently on the advisory committee of the WA Football Commission. He has postgraduate degrees in International Law and International Relations from UWA and in mid-2020 completed an executive education course through the Kennedy School of Government.
---
---