Winners Announced: 2018 R.G. Menzies Scholarship to Harvard
May 14, 2018

2018 R.G. Menzies Scholarship to Harvard
Our flagship scholarship program, The Harvard Club R.G. Menzies Scholarship marked its 50th birthday last year with a celebratory event at the Heritage Ballroom at the Westin Hotel in Sydney. Almost 200 members and guests attended and heard our keynote speaker, Prime Minister Malcolm Turnbull, provide an insight into his own philanthropic ideals and efforts.

As part of the club's strategic review over the last 12 months it was found that the selection of Menzies scholars is quite representative of our club as a whole. As shown in the following charts.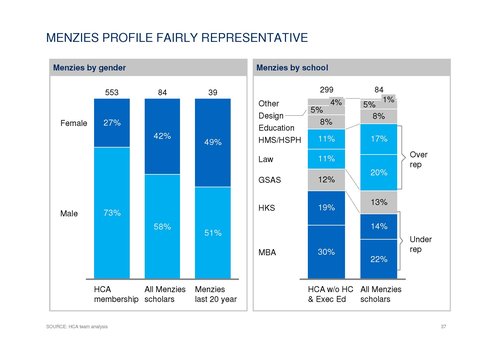 This year's scholars were selected in April from an initial candidate pool of 50. These were short-listed to 11 and 7 of these were interviewed by the selection panel. The selection panel is comprised of representatives from ANU and HCA. HCA members included Kimberly Everett, Program Leader for the R.G. Menzies Scholarship, Jon Chambers, and former Menzies scholar Alexandra West.

The selection panel was chaired by another former Menzies scholar Kim Rubenstein who represents ANU. It is worth noting that this was Kim's 10th year as chair and she has requested to step down from this position. The HCA wishes to thank her for her deep commitment and unstoppable enthusiasm to this panel and scholarship. She will be missed.

The 2018 scholars are Scott Bolton and Simon Dickson. A brief description of each follows:

Scott Bolton
Scott will be studying at the Graduate School of Education pursuing a Master of Education (school leadership). His goal is to return to Austra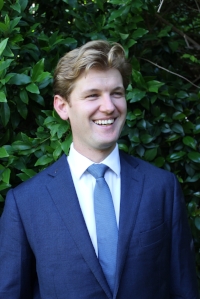 lian and help to lead a turnaround school in educationally disadvantaged parts of Australia.

Scott is a teacher and education researcher who is passionate about educational reform, solving educational disadvantage and educational neuroscience. Before completing two years as an associate in the selective Teach for Australia program, Scott undertook a Bachelor's degree in Science and Commerce and Honours in Neuroscience at the Australian National University. After his placement in the northern metropolitan region of Melbourne, he continued in his leadership role at the school for a following year as Head of the Science Department. While instituting changes around accurate assessment of the science curriculum, he completed his Master's thesis on Educational Neuroscience. Most recently he has been gaining policy and educational consultancy skills before returning to the classroom and gaining international experience in the United Kingdom.

Simon Dickson
Simon was awarded the scholarship to undertake a Masters in Public Policy at the Kennedy School of Government. While at Harvard he plans to explore the relationship between media, politics and public policy, and in particular, the role the media can play in fostering cross-cultural and bipartisan dialogue.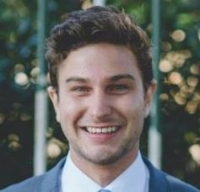 Simon is currently a solicitor working in Sydney. He was formerly the inaugural associate to Justice Stephen Burley in the Federal Court of Australia, and has worked at both the SBS and the ABC networks. Simon graduated from the ANU with a Bachelor of Laws (first class honours) and a Bachelor of Arts, and was a recipient of the Supreme Court Judges' Prize.


The present endowment managed by ANU plus grants from Harvard University provide enough income to support an average of one and half scholarships every year, or a rolling program of alternating one and two scholarships a year. We have launched a campaign to add to the endowment fund to enable the HCA to fully support two (2) scholarships every year. In 2018, the HCAP donated an additional $25,000 to top up the available endowment income to support the award of two scholarships in this anniversary year. The current standing of endowments at ANU are:

· HBS (Class of 1970) – total asset of $280,795 with $8,807 distributable 31/12/17
· RG Menzies – total asset of $1,833,793 with $77,753 distributable.