HCA Journal
Getting to know an HCA Member - Q & A with Jon Lindsay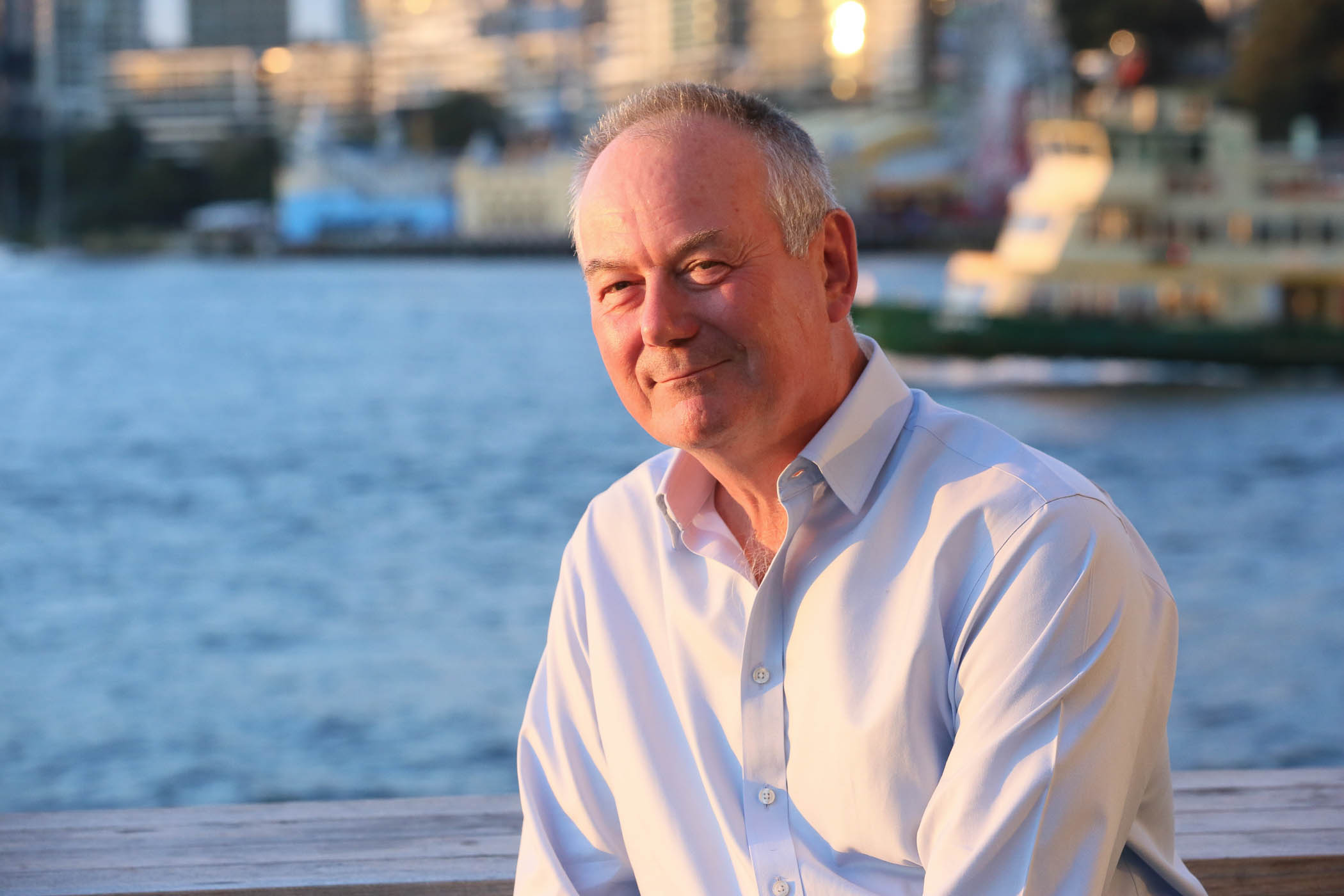 Q: What did you study at Harvard and why?
I studied "business administration" at HBS.
Before I went I had no idea of business but knew I was a good project manager, working for a UK civil engineering contractor. HBS in the 1980s still justified the label "The bootcamp of Capitalism" The Entrepreneurial Finance course run by Bill Sahlman was the highlight of my two years and I still regret not going into true venture capital after Business school. My career in Project management was fun but didn't pay and held no promise of career progression.
Q: What is your role with HCA?
Convenor, of the Queensland Chapter.
I joined the club when I arrived in Brisbane in 2009 and was drawn to the club to broaden my network. What I found was friends rather than an intense Business network. Indeed many of the members of the Queensland chapter are drawn from schools other than the Business School. We try to get a range of events for the Queensland members – sports events, dinner events, breakfast speakers as well as our flagship Thanksgiving dinner event and we are always keen to get local members involved in championing a particular program.
Q: How has your degree impacted your career?
Having a Harvard MBA has allowed me to move across very different industries over my career. From engineering, I moved to run a 150 year old textiles business, then to a global strategy role in man made fibres followed by a jump into credit insurance, from which I observed with increasing alarm the excesses of the 2000s in the financial services industry.. I decided to be more adventurous and moved to Australia. I felt confident that with my Harvard background this would allow me to start again in a new country.
Q: What is your main focus right now?
I work with CEO's to improve their "leadership Flow", which is ensuring that their top team talk about the right things at the right time with the right people taking ownership. Much of that is done in my role as a chair at The Executive Connection, which is part of the world's largest CEO peer support organisation. The focus right now is helping these leaders seize the opportunities that COVID-19 has presented them.
Q: What have you learned during the COVID-19 crisis?
In simple terms, the COVID-19 crisis has accelerated business model innovation by between 3 to 5 years in less than 9 months. The opportunities provided by the global disruption caused far outweigh the risks. While acknowledging some sectors, such as aviation, will remain depressed for years, most industries are realising an acceleration of structural shifts already underway.
Q: What does a perfect weekend look like for you?
Jane and I like nothing better than to pop over to North Stradbroke Island ("Straddie" to us Queenslanders) for the weekend. During the winter the bush walks appeal walking Mt Coo-tha, or further afield Mt Barney and the Sunshine coast. I have been known to pop down to one of my local pubs – The Breakfast Creek Hotel and have a Beer off the Wood – the nearest thing you can get to traditional British beer!
Getting to know an HCA Member - Q & A with Tom Saar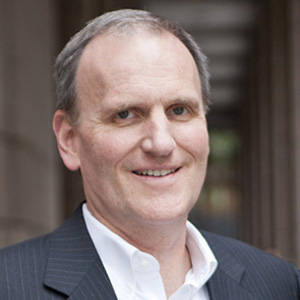 Q: What did you study at Harvard and why?
I earned my MBA in 1987. I studied engineering at Cal Berkeley but soon realised that I had no intuition for engineering. So business seemed like a good way to go. HBS was a huge learning experience both in and out of the classroom. The Socratic case study method was in stark contrast to my dry analytical engineering courses. And Boston gave me an appreciation of the four seasons.
Q: What is your role with HCA?
I am the VP for Club which essentially looks after 'support functions' like finance, planning, governance, technology and communications. I became heavily involved with the Club after HCA legend Chris Smith enticed me in his soft-spoken convincing manner to co-lead the year-long 2017 Strategic Review. After immersing myself in the Club's past and future and meeting so many wonderful members, it was easy to commit to playing a formal role in implementing the strategy.
Q: How has your degree impacted your career?
I spent my entire professional career of 33 years at McKinsey, where an MBA is a near pre-requisite. Initially started in San Francisco then moved to Sydney. I'd say what helped me most was not the HBS coursework per se but rather learning to prepare a logical case and thinking on my feet in the midst of robust debate. This started with a bang when I was cold-called to open the first case on the very first day of classes. I don't remember a thing I said, but I do recall my armpits going off like a sprinkler system!
Q: What is your main focus right now?
I am semi-retired. Professionally, I occasionally help a McKinsey client, I do independent assignments mostly on top team effectiveness or strategy development, and I advise various non-profits. Recreationally, I exercise more regularly, do 'cultural stuff', bushwalk and spend time with my wife Kica and three young adult children, Natalie (26), Ryan (24) and Adam (22). My involvement with HCA is a nice mixture of professional and recreational. I have made a lot of fantastic friends through the Club.
Q: What have you learned during the COVID-19 crisis?
I realise how lucky I am that none of my direct family have contracted the virus nor lost their jobs, but I know that this could change in the blink of an eye. As a dual US-Aussie citizen I have watched closely the contrasting approaches and outcomes in the two countries. I have always admired Australia's more balanced approach to common societal good vs individual rights, but the crisis has vividly demonstrated the obvious benefit of the Aussie system and culture. A few weeks ago, I went to a drive-through clinic to get a covid test and received a 'negative' result via text in less than 24 hours followed the next day by a personal check-in phone call. Impressive! I am so grateful for the many 'ordinary' dedicated Aussie health care workers unselfishly caring for our frightened citizenry during this 'extraordinary' moment in history. So I have 'learned' to appreciate the power of culture and small acts of kindness.
Q: What does a perfect weekend look like for you?
The ideal weekend has warm sunshine and a cool breeze. Mornings involve exercising each day (often a Pilates class to fix a bad back), walking our dog Molly on the beach with my wife Kica, then eating breaky at a local café. Afternoons usually entail sneaking in an NBA or NFL game (still love American sports) or doing some kind of outing like an art gallery of something. Evenings include taking in a movie or play or ballet one night, going out to dinner with some friends, and it always finishes with a traditional family dinner on Sunday night. The perfect weekend has no chores!
---
Getting to know an HCA Member - Q & A with Chris Smith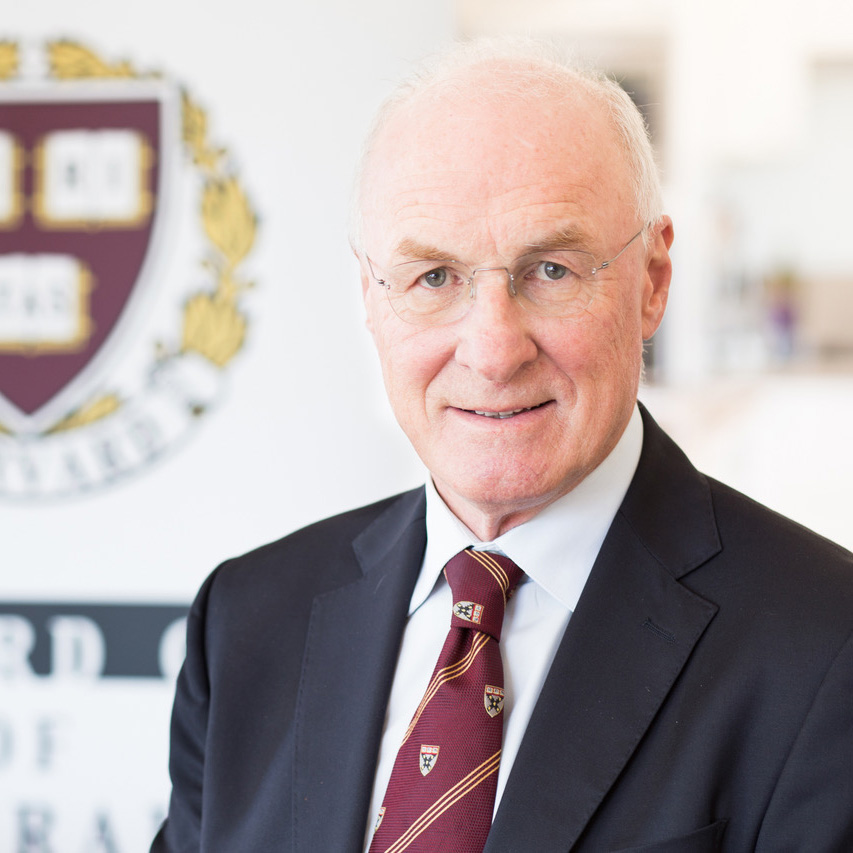 Introducing Chris Smith, former President of HCA and Director of HCA Philanthropy
Q: What did you study at Harvard and why?
I graduated with an MBA in 1977. I read about Harvard Business School while I was a Commerce Student at Auckland University. It was a logical next step to diversify my career away from being an accountant for the rest of my life. I was interested in business and thought I'd see if I could be accepted. Happily for me I was, and it has transformed my life.
Q: What is your role with HCA?
I have been a member of the Harvard Club for 43 years and was Club President in 1997/98. I like a voluntary community leadership role in my portfolio of interests. When I retired from full time work in 2008 Peter Hasko persuaded me to get involved again in the club philanthropic endeavours. I am presently Vice President for Australia. This involves supporting a brilliant team of Program Leaders who lead a series of Scholarships and offer Professional Development programs to help fund these scholarships. It has been a bit like a magic pudding and I am very proud of what has been achieved during my long association with HCA with limited voluntary support. We have built up endowment funding of over $4 million and at the same time have funded hundreds of scholarships to outstanding applicants who also want a transformational experience for their career. Helping others is very good for the soul and self esteem. A big cheer for all volunteers !
Q: How has your degree impacted your career?
My Harvard degree opened the door to a career that I could never have imagined. I accepted a position with McKinsey and came to Sydney in September 1977. I arrived knowing very few people in Sydney. The Harvard Club provided me with a wonderful network of life long friends with similar interests. I subsequently worked in private equity for a decade and then enjoyed 14 years as a General Manager with Westpac working on an extraordinary array of business problems and opportunities. These careers have given me an amazing network which I can tap into when mentoring younger people.
Q: What is your main focus right now?
I learned at Harvard that 90% of fund managers under-perform market indices. Therefore I manage my own pension fund. I am enjoying putting more time into making investments. It is a good hobby and saves paying investment managers. I like organising things. I enjoy planning travel and am working on plans for a series of adventures over the next year, subject to border reopenings. I wish I was organising the next Principals Program in Sydney after the success of our inaugural program in January. Ricky Campbell-Allen and I enabled 171 School Principals to attend this Program. Many of these Principals would not have been able to attend without the scholarship support I organised from the Harvard community. Ricky and I expect the 100,000 children led and influenced by these school principals will get a better education as a result of the program.
Q: What have you learned during the COVID-19 crisis?
I am adjusting to the new normal. We can't plan on there being a vaccine. That will be a bonus if it comes. I am learning to be patient, being at home, cooking, and with time to enjoy time with family and friends and activities in NSW. I have travelled extensively over the last ten years, usually 100 nights away every year. That has come to an end for now. In the meantime, no large gatherings of people, avoiding crowded spaces and travel by car, and not by plane or public transport. Specifically, HCA has had to defer all the Harvard Club Leadership programs until 2021 or maybe even 2022. We may also need to defer scholarship selections as winners can't travel to Boston for short courses, and Harvard researchers and professors can't come to Australia. COVID has however been an opportunity to build and launch a new HCA web site hosted by the Harvard Alumni Association. Never waste a good crisis !
Q: What does a perfect weekend look like for you?
I enjoy getting outside to exercise and enjoy the wide open spaces around us. I like the camaraderie of golf despite not being very good at it. I enjoy walking, boating, and cycling - but not on roads! I have 2 adult children living in Newtown and Erskineville. Sarah and I like to get together with them and their partners to do the Herald quiz at the carriage works markets or at our house on the Central Coast. I expect to become a grandfather for the first time in December, so things will change!
---
Getting to know an HCA Member - Q & A with Aliaa Remtila
The next in our series on HCA members, Aliaa Remtilla, Program Leader for Monday Club.



Q: What did you study at Harvard and why?

The technical answer to this question is that I concentrated in Visual and Environmental Studies, specializing in Film Production. But I chose to go to Harvard to play varsity field hockey and probably spent as much, if not more time across the river training than in classes :)

Q: What is your role with HCA?

I'm the PL for the Monday Club, which means I get to leverage the Club to contact amazing people in Australia and ask them to speak to us. I have been really impressed with how many high-powered individuals have been interested in addressing the Club; the Harvard 'brand' goes a long way!

Q: How has your degree impacted your career?

My degree taught me how to think critically about the world, trust my instincts and know how to ask the right questions at the right time. More practically, only 50% of my coursework was in my concentration - the rest of it (even the Gen Ed options I got to choose) had something to do with the study of Muslim civilizations. 9/11 took place the day before my first day of classes Freshman year. As a Muslim in America in the post-9/11 era, I used a lot of my time at Harvard to work through how to navigate my religious identity at a time when public understandings and perceptions of Islam were so drastically at odds with my own experience of my faith and community. These explorations led to my Doctoral studies in Anthropology and Film Production, through which I lived for a year on the Tajik-Afghan border, where I studied the fascinating intersection between Islam, capitalism and development. My PhD film can be viewed here: www.PushTheBounds.com

Q: What is your main focus right now?

I currently work for the Shia Imami Ismaili Muslim community in Australia and New Zealand as the Executive Officer. This is the same minority interpretation of Islam in which I was raised, and that I studied through my PhD. Our community organization's mandate is to ensure a high quality of life for all community members, enabling each one to become an active and contributing member of Ausssie and Kiwi society. On the side, I'm writing a book about the history of the Ismaili Muslim community in East Africa. My parents are Tanzanian Ismaili Muslims - so the book has a personal twist - but it's mostly based on some post-doctoral research I conducted about East African Ismaili spaces of worship.

Q: What have you learned during the COVID-19 crisis?

Virtual platforms are wonderful tools to bring people together with ease. They enable borders to be traversed and new connections to be fostered. But they have limitations. My desire for face-to-face interactions has felt so much stronger after they ceased to be a possibility! Q: How do you think the Harvard Club of Australia can have the most impact going forward? I met some of my closest friends through the Harvard Club when I first arrived in Australia four years ago. The ability to bring a self-selected group of like-minded people together has been, for me, the biggest impact of the Club in my life. Whatever we can do to make this happen for other members should be a key part of our way forward. For me, our other initiatives in the 'Members Vertical' - including getting to hear amazing speakers at the Monday Club - are all bonus side benefits of membership.

Q: What does a perfect weekend look like for you?
Finding the perfect wave on a warm, sunny day with no wind. Spending the day surfing (and sitting out back catching up with friends) and then cooking a delectable dinner before an early night...so we can do it all again the next day!
---
Getting to know an HCA Member - Q & A with Shori Hijikata
The next in our series on HCA members, Shori Hijikata who is a Program Leader for Young Members at HCA.

Q: What did you study at Harvard and why?
I concentrated in Neurobiology, with a secondary in Global Health & Health Policy. I've loved biology since high school and think the brain is fascinating. I particularly love the paradox of studying the human brain: If our brains were simple enough for us to understand them, we'd be so simple that we couldn't, and vice versa.
Q: What is your role with HCA?
I'm the Program Leader for Young Members, so I spearhead connecting with both recent graduates and current/incoming students and liaise with the Australian clubs on campus.
Q: How has your degree impacted your career?
While I majored in the sciences, I really appreciated the opportunity to take a broad range of classes through the Gen Ed curriculum and electives. From conflict negotiation to linguistics, the diversity of subjects, perspectives, and peers that I encountered pushed me to constantly think outside my comfort zone. Along the way, I stumbled upon an entrepreneurship class that inspired me to pivot from medicine to business. I went into management consulting after graduation, then the startup world, a path I wouldn't have discovered without the flexibility of Harvard's degree!
Q: What is your main focus right now?
I'm currently in a startup generator program with Antler, a global venture capital firm that invests in the next wave of technology ventures. Over the next few months, the goal is to find my co-founder/s, validate a business idea, and launch a startup. Outside of that, I also dedicate time to the Sydney Fitness Project, a fitness community that I started last year. We host free weekly workouts if anyone would like to join!
Q: What have you learned during the COVID-19 crisis?
1) Humans are incredibly adaptive
2) Connection and community are more important now than ever before
3) A company, organization, government, or technology is nothing without empathy and actions from its people
Q: How do you think the Harvard Club of Australia can have the most impact going forward?
Elaborating on point 2) above, I believe the HCA can continue to strengthen its role in building community and providing support among the Harvard community. I think this is particularly crucial now because of what is happening in the world with an unprecedented level of uncertainty and anxiety, it's important for both students and alums to know that there are people who have their back.
Q: What does a perfect weekend look like for you?
Waking up without an alarm, going for a run or to the gym, some Facetime calls with friends abroad, a dinner catch up with friends in Sydney, and some life admin to stay organized and get ready to tackle the week ahead!
---
Getting to know an HCA Member - Q & A with Elizabeth Carr, AM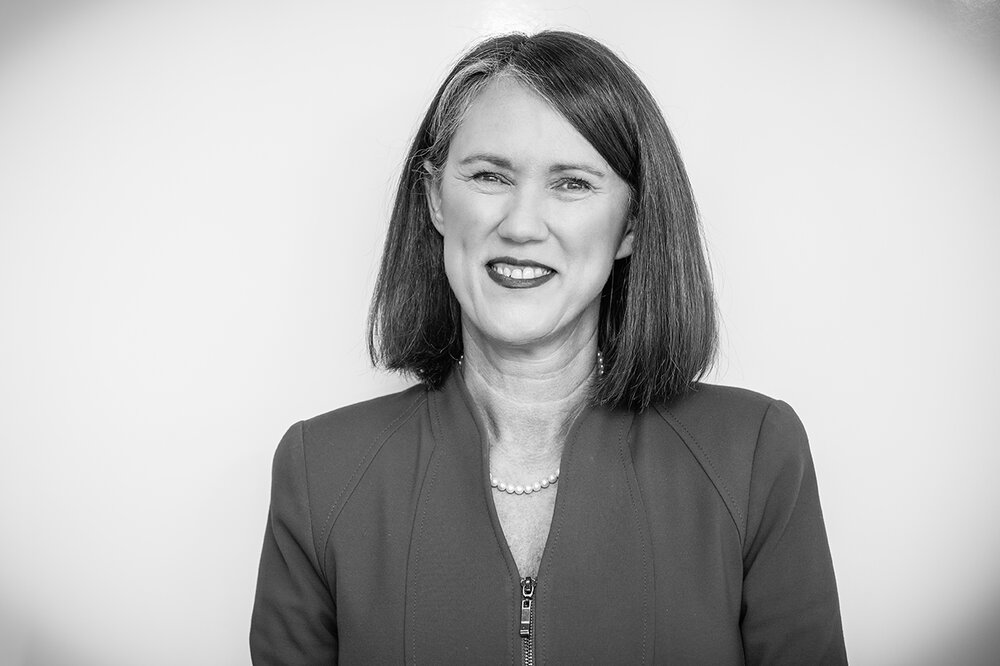 Q: What did you study at Harvard and why?
Given my undergrad at the University of Western Australia was an Honours Degree in Political Science it was inevitable that politics, policy and government would be interconnected in my career. After 16 years in commercial organisations (IBM and Macquarie) I decided that rather than an MBA I would undertake an MPA at the Kennedy School. It was a mid-career course which means they gave you credit for life experiences. 240 classmates from 58 countries and 40 states of the US. I could not have asked for a better experience.
Q: How has your Masters in Public Administration impacted your career?
For a year at Harvard I indulged in wide-ranging conversations that highlighted the inter-connection between the private, public sectors and community sectors. No sector can operate without the other. Since coming home to Australia I have kept that notion at the forefront of all personal and career decisions. And with friends now around the world who continue to challenge my views and outlook my MPA has certainly impacted my life as much as my career.
Q: What is your main focus right now?
As a Non-Executive Director my portfolio is a lovely mix of commercial, government, not-for-profit and educational organisations in both NSW and WA. This allows me to "tie-the-bows" between issues and required outcomes in the various sectors, whether that be primary/senior school education, vocational education, aged care, international development, local health or insurance.
Q: What have you learned during the COVID-19 crisis?
From a business perspective, the old adage "cash is king" comes to mind. Those organisations that had the financial flexibility to ride the wave – and to, therefore, most importantly be able to put kindness and fairness for their people and their clients at the forefront of their decision making are coming out of this crisis stronger.
What I am particularly excited about for us as a Harvard community is that our members have also embraced technology which will allow us going forward to truly be the Harvard Club of Australia rather than the Harvard Club of Sydney, Brisbane, Perth.
Q: How do you think the Harvard Club of Australia can have the most impact going forward?
HCA is very clear that it exists to make a difference as a Harvard community for our members, for Australia and for Harvard University. As we continue to imbed the new strategy it allows as many members as possible to bring this vision to life. If members wish to drive a new scholarship, solve a societal problem, organise a special interest group, develop networking opportunities, then the role of the Board is to provide the guidance and structure to enable this to happen. So we can be agile at looking at issues and using our various connections – whether they be classmates or Harvard Professors – to continue to drive the change we want to see. As a Club we should be proud of the work of the past in developing extraordinary scholarship programs and opportunities for Australians to study at Harvard, Leadership programs in Australia and mentoring and networking opportunities to continue to raise the bar. I see this foundation as growing and becoming stronger with the new generation of members.
Q: What does a perfect weekend look like for you Elizabeth?
Whether I am in Perth or Sydney, I love to be outside whether that is walking, going to the beach or outdoor cafes. I am most definitely a summer girl - which of course made life in Boston a rather interesting experience!